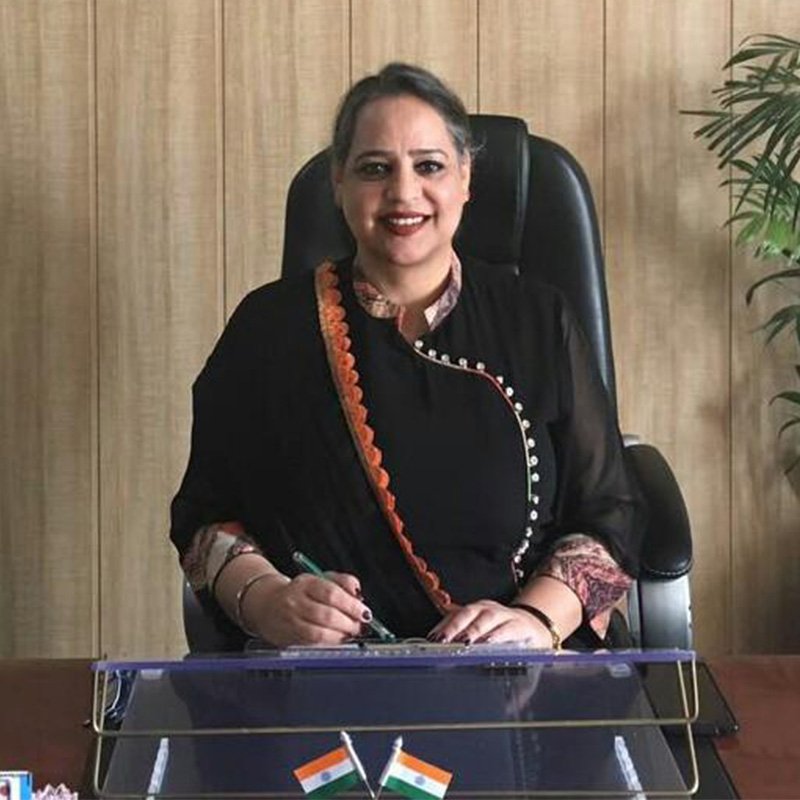 Principal Doon Internationsl School, Jammu
Name: Ms. Vikesh Kaur
Age: 47 Years
Qualification: M.A (English) M.Ed
Current City: Jammu
Home Town: Jammu
Designation: Principal
School: Doon International School, Jammu
Past Work: Principal, Co-ordinator, PGT, TGT English across the country.
Contact: 

9086666596

Email Id :

[email protected]

Address for Correspondance:

Principal, Doon International School, Chowadhi, Near Sainik Colony, Jammu. Pin Code: 180011

TESTIMONY:
As a leader, I have always wished and prayed to the Almighty 'not for the lighter load but for the strong shoulders. I believe that if on one hand, the unfathomable mind of youth needs to explore their capabilities, discover new ideologies and understand the relevance of reaching out globally; on the other hand, the tender minds of the children need to be dealt with care and precision. Indeed, "A leader is born with the birth of every child", the only need is to provide an enabling environment, careful nurturing and springboard for meaningful blossoming and effective use of unbound talents. We must intend to fill this void for young minds to unleash their unparalleled and innovative ideas.
Let's all display and deliver a concerted array of responsibilities and commitment towards the assignments we are entrusted with.