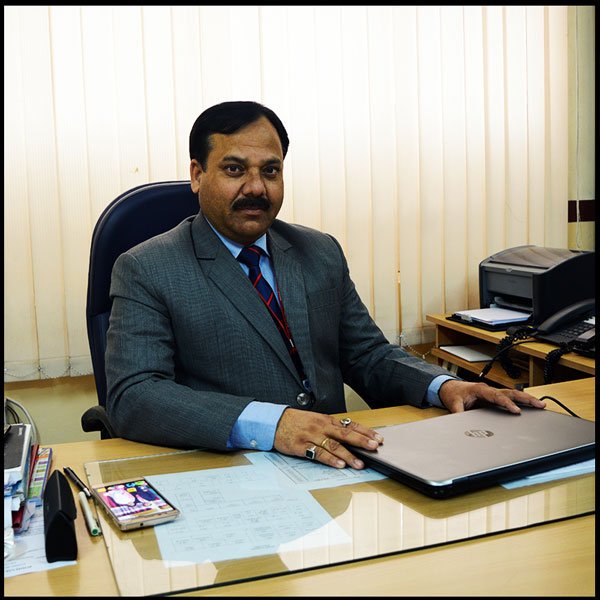 Principal Model Academy, Jammu
Name: Pramod Kumar Srivastava
Age:
Current City: Jammu
Home Town: Jammu
Designation: Principal
School: Model Academy, Jammu
Past Work: Principal, School
Contact: 

0191-2546078

Email Id :

[email protected]

Address for Correspondance:

Principal, Model Academy, B.C. Road, Jammu
Mr. Pramod Kumar Srivastava, Principal Model Academy with 25+ years of Experience:
Masters in Mathematics and B.Ed., over 10 years of experience as Principal of various CBSE affiliated school in Mussoorie, Dehradun and Lucknow. 
Head examiner of CBSE for Board Examinations of grade XII for over 7 years, appointed as Master Trainer by Intel Corporation and trained over 100 teachers in using ICT based methodology.
Model Academy
Model Academy, one of the most prestigious schools of J&K, was founded in 1936 as the first private institution in Jammu region by the eminent educationists and visionaries Late Prof. H.L. Gupta & Late Smt. Shanti Gupta. From a very humble beginning, the school has become an educational institution par excellence under the dynamic leadership of its present chairman Dr. Arun K. Gupta and has completed 80 years of glorious service to society. The school is dedicated to the task of multifaceted personality development in which cognitive, psychomotor and affective domains are well catered.
The school has achieved astounding success and created a niche in the society by producing students who have reached highest echelons in society. Among the alumni mention can be made of Sh. Adarash Sen Anand, Ex-Chief Justice of India, Gen J.J. Singh, Former Chief of Army Staff & Presently serving as the Governor of Arunachal Pradesh, Admiral Arun Prakash, Former Chief of Naval Staff, and other eminent scientists, engineers, doctors etc. The school has produced over 30000 alumni in the last 80 years and has many national and international linkages including UNESCO, WWF, English Edge, British Council, US Department of State, etc. to name a few.
It is a co-educational school, with approximately 2000 students on its rolls. It is a pioneer in providing ICT based teaching and learning facilities in the State of J&K and has seamlessly blended the benefits of traditional teaching with modern educational requirements thereby creating a sound learning environment for effective growth and development of the students.  It is also the first higher secondary school in J&K State to receive the ISO 9001:2008 certification for its quality management system. Model Academy is recognised by the J&K Govt. and is affiliated to the Central Board of Secondary Education (CBSE) vide affiliation number 730068.